Even though New York City is a nice place to live in, there are still some things that are not present in the city. Have you been in NYC all your life? You're probably at a point where you want an escape from all the hustle and bustle of the city. The cost of living in NYC is already too high, and you might be considering moving to another place. This article will take you through some of the places to move to after NYC, so continue reading.
Where to Move After NYC
Deciding where to move after NYC should be done carefully, especially if you want the move to improve your life and not bring negative results. Here are some cheap moving companies nyc for you.
1.     Seattle, Washington
If the reason for your move is to get a better job or grow your career, moving to Seattle, Washington, is an option you should consider. Compared to other places, more people migrate to Seattle regularly, thanks to the increasing number of jobs offered to locals. There are many business tycoons in the region, and a few notable ones are Starbucks, Microsoft, and Amazon. Regardless of your interest and passions, you can be sure to find a suitable job in Seattle.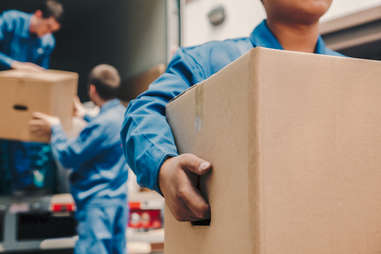 On the other hand, someone that enjoys spending time outdoors can also consider moving to Seattle. This is because the city has many walking trails with breathless scenery. You can go kayaking or mountain biking with your friends in Seattle.
2.     Minneapolis, Minnesota
Most people moving from NYC usually head to Minneapolis, and this is a leading option to consider for many reasons. If you enjoy living in a metro region but cannot afford NYC, Minneapolis is your best option. In this city, you'll get to enjoy the same architecture and ambience as NYC, but at a more affordable price.
In Minneapolis, you'll also enjoy entertainment and culture without any of this affecting your monthly living budget. The interesting part is that Minneapolis commodities are not as high as they are in NYC. If you don't have a car, public transportation in Minneapolis is a great option for you. However, more than 60% of people in the city use their cars to move around, especially during the winter seasons.
3.     Austin, Texas
New York is a lively city that gives locales multiple options on how they can entertain themselves. This doesn't mean you can only enjoy this in NYC. Austin, Texas, also offers the same type of experience because of the similarities it shares with NYC. The part where it gets even better is that the cost of living is more affordable in Austin. In addition, Austin, Texas, also has excellent weather conditions, which is another reason people move to this destination.
In terms of job opportunities, the city is not left behind. There are many big companies in Austin, and some notable examples are Dell and Apple, both of which offer high-paying jobs to people from all over the country.
4.     Cincinnati, Ohio
One of the big challenges of moving is finding a job in the new destination and settling in comfortably. You might get a job when moving from NYC but find it difficult to get a comfortable and affordable home. Sometimes, it may be the other way, and you might not easily get a job. The absence of one of these only brings more stress, and it's something to avoid. If this is a major concern for you, the best place to consider is Cincinnati, Ohio.
The cost of living in this Cincinnati is higher than in Austin, but you can still find a lot of affordable places to live in, than in NYC. Also, Ohio is one of the best cities to find a good paying job in the whole of the United States.
5.     Tampa, Florida
Your quality of life is greatly influenced by the neighborhood you live in. Living in a noisy environment will affect the quality of sleep you get, and this can have adverse effects on your behaviour, personality, and health. If you are after getting a very comfortable neighbourhood, you should consider moving to Tampa, Florida.
It's worth noting that there has been a steady increase in demand for homes in Tampa over the past few years. This accounts for the constant increase in home prices. However, you'll still pay less compared to homes in NYC. In addition, Tampa has a job-friendly market, with more than 1000 companies in the city.
6.     Los Angeles, California
Even though it's on the other side of the country, it's also a great place to live in and one of the best destinations for someone moving from NYC. Today, the city is considered to be a tech hub, with different employment opportunities for people. Also, you can find multiple cultures in LA.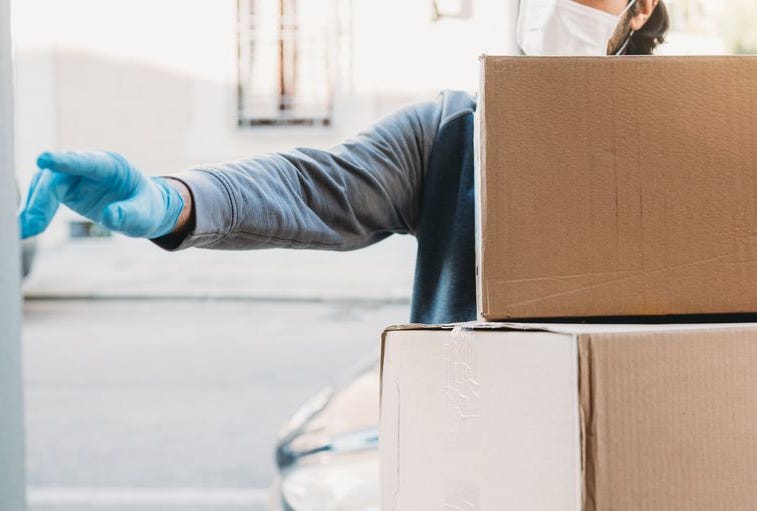 If you're big on outdoor activities, you can rest assured that LA is a great place for you. Some of the outdoor activities that you can enjoy in this city include hiking, shoreline, and surfing in places like the San Gabriel mountains and Santa Monica. The entertainment industry is also thriving in LA, with galleries, museums and theatres scattered in different parts of the city.
7.     Miami, Florida
Another place to move to after NYC is Miami, and this is particularly for someone looking for a vibrant lifestyle and fun culture. Miami is known for its culture, beaches and nightlife. It's worth noting that most of the unique and vibrant characters of Miami are from immigrants from Haiti, Cuba, and other Central American countries. Another fascinating thing is that the cost of living in Florida is generally affordable.
There are no income taxes charged by the state of Florida, implying that you'll only have to pay yearly federal taxes. This is a great place for retirees since they won't be paying any state taxes.
All these seven destinations are great places that you might want to explore after NYC. If you're planning a move, you might want to consider one of these destinations.